Estate Homes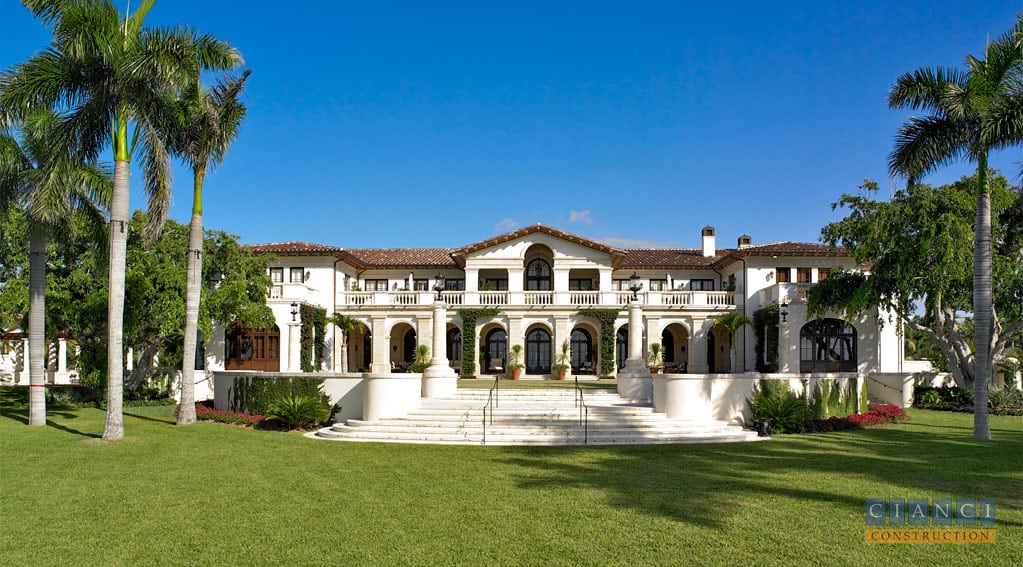 Estate: Luxury Custom, Bespoke, Estate Homes all name synonymous with large homes on larger pieces of property.
Today, the use of these names is used in more general terms by the media and public in the never-ending evolution of our language and development. Whether a large or small piece of property with a large or small home, Cianci Construction is the key to your starting point.
Custom Estate Homes deserve special attention and require a different set of skills during the design, construction and finishing phases. Cianci Construction specializes in the construction, renovation, and restoration of Estate Homes, and has extensive experience in design, and detailing.
What services do we provide?
Cianci Construction, a full-service design-build General Contracting Company, starts as early as possible with our clients, preferring to be involved prior to start of the drawings during the actual selection of the property. During the very early stages of our Pre-Construction services we provide information to allow our clients to make the right decisions for the size and cost of their project. Our extensive pre-construction and construction process allow your dreams to be realized.
What makes us different than other Estate Home Builders?
Bruce Cianci, holds a Master of Architecture degree from the University of Florida and has an undergraduate studies degree from the Vicenza Institute of Architecture, in Vicenza Italy. Bruce has worked for the top architecture firms and general contractors in south Florida but also grew up within a construction family. Bruce's grandparents and great-grandparents owned/operated construction and constructed related companies from the early 1800's in the northeast region of the United States.
With architectural training and the desire to always learn more, Bruce is the lead on ALL estate home projects. Bruce has been involved directly in the construction process from design, project manager, and owner / president during his career and still enjoys being on the site during construction.
As the late Mies van der Rohe architect said, "God is in the details" and although he is best known for the Barcelona Chair and minimalism, his statement runs true to all the work we do!
Detail, Detail, Detail!
Whether classical or modern, we approach all the projects the same and compliment the design team in their process of creating construction details and drawings. Construction drawings are adjusted to owner changes, field conditions, and detailing. Bruce and the Cianci Construction team bring a wealth of knowledge to the project and research all project detailing and construction before, during, and after to make sure the end product; is built to withstand the test of time, allowing your home to become a legacy that can be passed on to your family.
Estate Homes Summary
Our construction process is personal, attention to you is our primary focus. We are not a large, massive company that puts a person on your project that has never built a home before. Each estate is custom and as such we only have a limited number that we build a year for select clients.
If you are interested in a great experience, personal attention, detailing beyond your expectations, please give us a call to set up your appointment, before the opportunity is missed.
You won't be disappointed!