10 Fall Checklist Items for Florida Homeowners
---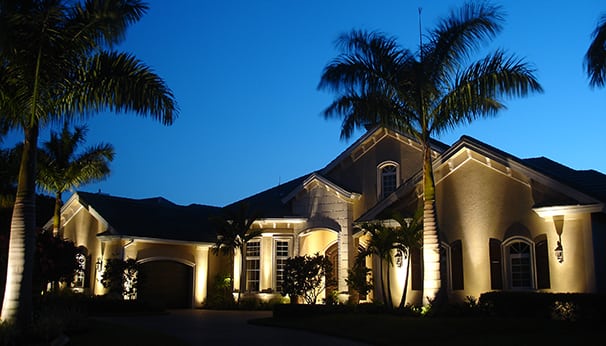 Clean out your homes gutters.
Falling leaves can clog the gutters, making them less useful. If you have a lot of trees around your house, install gutter guards to prevent leaves from falling into them.  Hurricane Irma may have also added an unusual amount of debris and leaves so it's crucial to check them thoroughly.
Clean and replace Filters in your heating/AC system.
You should be doing this every 30-90days depending on your home conditions throughout the year.  Clean filters improve air quality and your systems performance which saves you money.
Seal any cracks around doors and windows.
Cracks will release heat, making it more expensive to warm your home. Seal up cracks with caulk and weather stripping to save money on your electric bill.
Replace outside bulbs with LED's
Because there is less daylight in the fall and winter, your outside lights will be on longer. Buying energy saving bulbs will save you money on your electric bill.  LED's are brighter and run very cool compared to their counterparts.
Get your AC and heating system checked.
Call a heating professional to give your system a check-up and ensure it will continue to work throughout the colder months and reduce the risk of fires.
During cold spells reverse your ceiling fans.
If your fans have a reverse switch, use it to run the blades in a clockwise direction pushing warm air down into the room. This will make heating your home more efficient and will save some money on your energy bill.
Check your roof.
After the recent storms most of us have checked our roofs.  It's important to replace any broken or cracked shingles to prevent leaks into your home from rains.
Divert water from gutters.
Add extensions to your storm drains to carry water 3-4 feet away from your home to prevent damage to the foundation.
Inspect your dryer vent.
Make sure it's clean and free of any obstructions. Consider hiring a professional to clean it out especially if the vent goes to the roof.
Check your Disaster Supply Kit.
After near misses with the hurricanes it is important to make sure your supplies are fresh and ready for next season.
Extra TIP:  If you have a pool in Florida here are some additional fall pool maintenance tips.